LOFT-E® APPROVED INSTALLER NETWORK
WANT TO BECOME AN APPROVED INSTALLER?
LOFT-E® stands as the exclusive metal loft leg in the UK, uniquely designed to enable the installation of a raised loft storage floor without compromising, compressing, or removing the existing insulation.
If you're wondering why bother, then this product might not be suitable for you. Our offerings are exclusively crafted for the elite, those who take pride in their craftsmanship and adhere to the highest standards of professionalism. We are seeking loft storage specialists across the UK and Ireland who already excel at their work and acknowledge the continued relevance of building regulations. We aim to collaborate with companies that go beyond simply discarding or compressing insulation to hastily lay down a few boards, but instead embrace a commitment to delivering an exceptional outcome.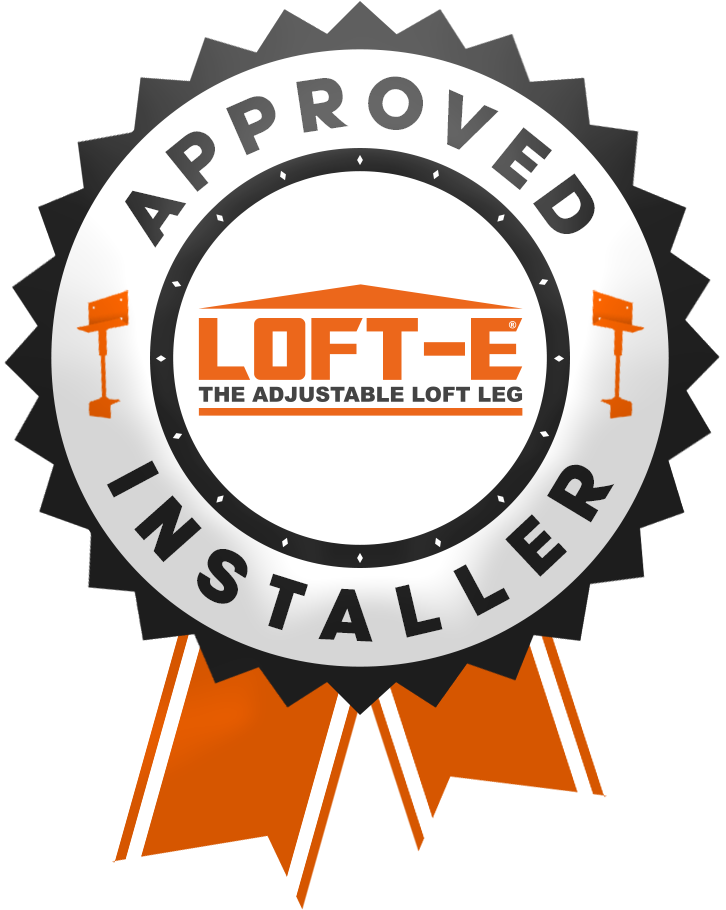 WHO ARE WE LOOKING FOR?
Quality and professionalism are the cornerstones of a reputable company, driven by a sense of pride and the desire to distinguish themselves. In the loft storage industry, there has been a surge of inferior, non-compliant alternatives, opportunistic ventures, and unscrupulous operators. Many have come and gone, driven solely by profit and devoid of any commitment to delivering quality workmanship.
A truly professional company, however, embraces innovation and actively seeks out new products that can elevate their services above the competition. They constantly strive to stand out, seeking that special something that sets them apart and enhances their professionalism. For any respectable loft storage company, the path to success lies in exploring new products and mastering new techniques that ensure the creation of professional, safe, and sturdy loft storage floors. By incorporating innovative solutions, they continually improve their craft and surpass industry norms.
By prioritizing quality and investing in their expertise, professional loft storage companies establish themselves as trusted leaders in the field. Their commitment to delivering outstanding results, combined with a dedication to customer satisfaction, enables them to thrive amidst a crowded market. These companies are driven by the belief that excellence should never be compromised, and they continuously strive to raise the bar in the loft storage industry.
We present an exclusive opportunity for reputable loft storage companies to apply and become officially approved installers of our LOFT-E products, allowing you to distinguish yourself from the competition and enhance your expertise.
Obtaining factory approval lends invaluable credibility to your company, as it signifies that a loft storage product manufacturer recognizes and endorses your work to meet stringent high standards.
However, let it be known that this is not an endeavor for the faint of heart. We seek only the crème de la crème, as we position our product as exclusively installed by professionals.
We refrain from supplying DIY stores or builder's merchants, and we exercise discretion in selecting our partners, unlike other companies offering similar legs and stilts. Our product is reserved solely for LOFT-E approved installers, ensuring its exclusivity and maintaining our commitment to excellence.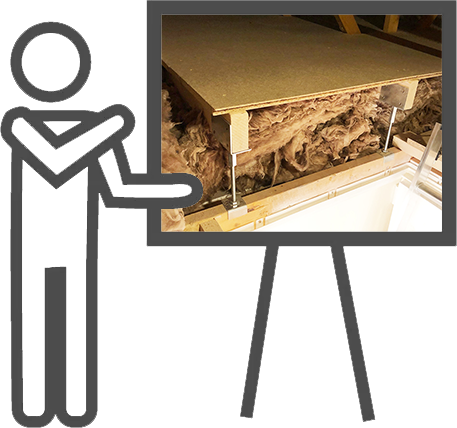 WHAT'S INVOLVED?
To become an installer, you will be required to participate in our comprehensive factory training classes and spend a day on-site with one of our approved LOFT-E installers. This hands-on approach allows us to assess your capabilities and ensure that you possess the necessary skills.
As part of our commitment to supporting our installers, we will add your company details to our list of approved installers on the LOFT-E.com website. While we cannot guarantee exclusivity in your area, we strive to minimize overlap as much as possible. Our goal is to establish a limited network of approved installers throughout the UK.
We welcome companies of all sizes, including one-man bands. What matters most to us is seeing a portfolio of your work, demonstrating your capabilities and expertise.
If you believe that your company meets the criteria and possesses the necessary qualities, we encourage you to contact us by clicking the link below to express your interest.
Interested in becoming a LOFT-E® Factory Approved installer? Please contact us at sales@loft-e.com and give us your contact details and we will get in touch. Or fill out a contact form by clicking here